⚠️ We're sorry, we are not offering custom water fountains at this time⚠️
Create Custom Fountains: Beautiful Designs for Your Home or Office
Custom Fountains Photo Gallery | Helpful Information | Commercial Water Fountains
Dream up your very own oasis with a custom-made fountain from Serenity Health. Working closely with our fountain engineers and manufacturers, we can help you create the perfect custom fountain for your home or business. We're more than happy to work with you to design a custom wall, freestanding or counter fountain that brings beauty and serenity to your interior decor. Custom water fountains are an excellent option for homeowners and businesses of all industries—from medical facilities to spas and corporate offices. Bring your vision to life with a custom water feature crafted from natural stone, copper or stainless steel.
If you're in search of an eye-catching lobby or waiting room decor option, one of our exquisite customized wall fountains is a great solution. Explore our commercial water fountain page to get inspiration and discover how you can enliven any space with a larger-than-life custom water fountain with your business's logo. Our team of designers will take into account your complete vision: from spatial concerns to your unique interior decor scheme. Serenity Health can create soothing custom-made water fountains that are incorporated into your existing architecture or built from scratch.
We're also more than happy to help you create a custom fountain for your home. Simply fill out the form on this page with your preferences (feature style, frame material, face material and size) and we'll get to work right away building you the fountain of your dreams. Honor your home's original feel with complementing materials such as glass, mirror, slate, marble, copper and even painted elements. Serenity Health is staffed by a team of waterfall experts, so we'll always provide you with the insight and considerations required before purchasing your custom or personalized water fountain.
A custom water fountain makes a wonderful addition to any home or business. Add a focal point to an interior space with our indoor custom fountains, which are available in freestanding as well as wall designs. Custom water fountains for outdoor placement are also available for use in gardens, patios and backyards. No matter which option you choose from our selection of custom water features, the end result is sure to make a big impression on your guests or clients.
Please fill out this project form with all details available and we can help get you started with quotes and advice on the design.
Gallery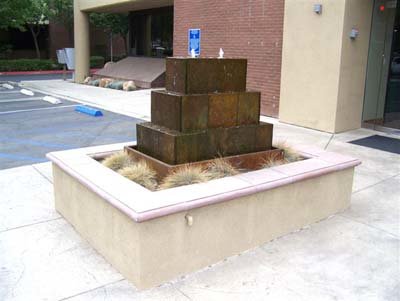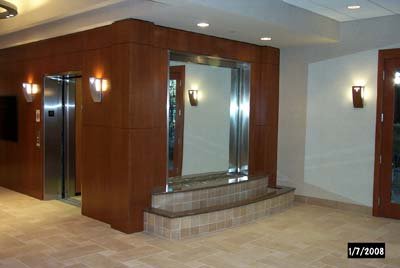 Things to consider for your Custom Water Fountain
We look forward to working with you through process of creating your own fountain.  This is a multi-step process and we will work with you every step of the way starting with gathering details and making suggestions, to the quote process, construction of the fountain, to delivery and guide you in set-up if need be.
Your decision to consider a custom water feature is an important one.  Whether searching for a wall fountain for your home or a customer water feature for your business, it will be around a while and we understand you want it to be perfect. 
One of the first things to note is that it can get expensive, much more so than the standard water fountains you see on our site. 
What to consider when selecting the perfect custom waterfall:
Consider the space you have available.  Do you want the complete space filled or do you want to leave some wall or floor space around the waterfall?  We need to know the height, width and depth you have to work with.
What type of decorating style or look do you currently have in the room?  You have a lot of options when it comes to the materials your water feature is made of.  Copper and stainless steel are very common for the frame of your water fountain.  Stainless steel creates a more contemporary look and copper, a more traditional look.  We can also powder coat the frame in almost any color you wish.  Also, what do you envision the face of your water feature to have?  This is where you have many, many options.  We can do glass or mirror, colored glass or colored mirror, smooth glass or rippled glass, slate of many color choices, stainless steel or copper screen as well as logos on most of these.
Many of our standard water features and all custom fountains have the option to add an autofill and drain system.  This will eliminate the need for you to add water manually. 
Lighting is also an option to think about on your custom fountain.  Most of our standard large floor standing and wall mounted fountains come with lights.  Creating your own allows you to do virtually anything with the lighting type, color, how many etc.
 Do you want a logo on your water feature?  There are many options available here as well.  Depending on the material of your fountain you can go with an etched logo, engraved logo, masked logo or vinyl logo. 
Are you looking for an outdoor fountain?  Most of our existing wall fountains and floor standing fountains can be converted for outdoor use so we can make most styles suitable for the outdoors.
We are here and ready to help you choose the perfect water fountain.  Get started today!  Simply fill out the custom fountain inquiry form and we will contact you within 24 hours.  We invite you to also browse other wall fountains or floor standing fountains to get some ideas.